virtual-geology.info

---
Cretaceous Micrite Mounds
---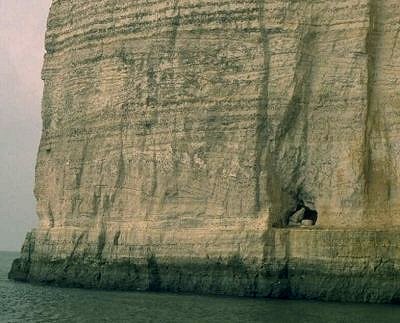 Image information: photo by Roger Suthren. Upper Cretaceous Chalk cliffs at Etretat, Normandy, France.
Several cross-sections through micrite mounds can be seen in this cliff section. The bedding is picked out by bands of flint (dark). Note the difference between the parallel-bedded units, and the mounds showing beds dipping off on both sides.
Roll the cursor over the image to see some of the inclined bedding defining the mounds.
Scale: the cliff is approximately 70 m high.
---

This page is maintained by . Last updated 26 January, 2007 11:21